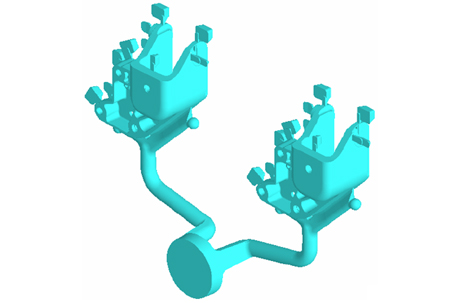 3D design of an aluminum cast.
Engineering is ALCION's strong point.

We work closely with clients from the development stage through to the manufacture of the product.
What sets us apart from the competition is flexibility, agility, adaptation, experience and personal advice and high level of customer assistance provided to clients.

Our development process allows us to optimize the design of the product.
We collaborate with technological laboratories and research centers to develop R&D&I (Research, Development and Innovation).

We only select the highest quality steel for the production of the casts.
Our team of engineers works closely with clients in order to guarantee the best product at a competitive price.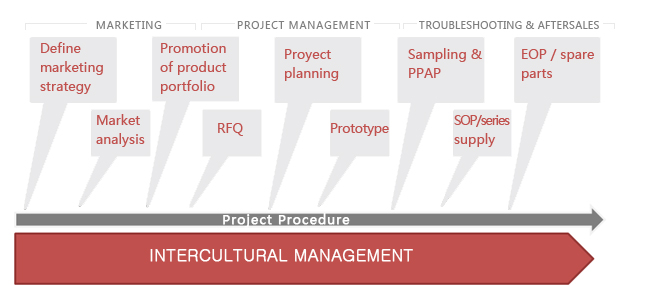 ALCION accompanies the customer in the different project milestones, from the definition of a sales strategy until the end of production.

Prototypes
Development of prototypes in various processes:
3D printing, in several materials.
Sand casting.
Aluminum injection "prototype" casting. Cast guaranteed to withstand 10.000 injections.
Structural Parts, microalloyed steel
For parts requiring highly ductile mechanical properties, allowing them to stretch more than 4% without thermal treatments.
Simulation
Filling simulation, temperature and product cooling using specialized programs to analyze the casting process.
Collaboration with technological laboratories